This website is respectfully dedicated to the brothers from Henry County, Virginia. Paul Emery Richardson, USN, USS James E. Craig / DE-201, South Pacific, and Arthur Conrad Richardson, AAF B-24 bomber pilot in Europe - for their service to the people of the United States during WWII.
In contrast to the ideals, opinions and feelings of today's "Hollywood" the real actors of our past loved their country, the United States. They exhibited characteristics of class and integrity. With the advent of World War II, many of our actors enlisted in the military to fight rather than stand and rant against their country. They gave up their wealth, position and movie fame to become service men & women, many as "enlisted men". This page lists only a few of many Hollywood movie personalities that put their careers aside and fought in battle for their country. So remember, while the "Entertainers of 2003" have been in the news media lately, for it seems the media has been more than ready to put them and their anti-American, anti-Bush message before the public, I would like to remind the people of what the entertainers of 1943 were doing 60 years ago. We are proud of these brave men.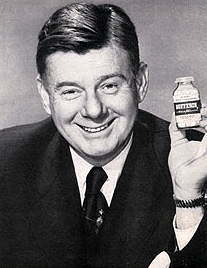 Arthur Godfrey - In the early 1920's, after four years of service as a radioman in the U.S. Navy, he enlisted in the Coast Guard in 1927. During WWII he again entered the service as a Naval officer and served his country.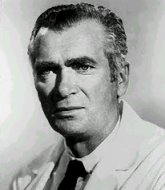 Buddy Ebsen - In 1941, before the war, Buddy taught seamanship to Naval Reserve OCS candidates. When the war started he enlisted in the U.S. Coast Guard and was commissioned a Lieutenant (jg). During the war he served his country on the Navy Patrol Frigate, Pocatello, and was honorably discharged in 1946.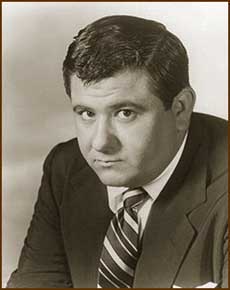 Buddy Hackett served his country honorably in the U.S. Army during World War II. He enlisted after the attack on Pearl Harbor, he was 18.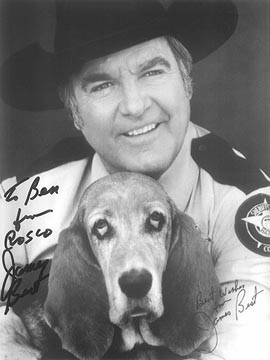 James Best (Sheriff Rosco P. Coletrane, The Dukes of Hazard) served honorably in the Army Air Force as a gunner on a B-17 bomber during World War II.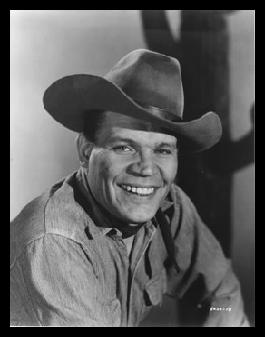 Neville Brand enlisted at 16 and emerged the 4th most decorated GI in WWII. He participated in the Ardennes, Rhineland, and Central European campaigns, and received the Silver star for gallantry in combat. Sergeant Brand was wounded in action by the Weser River, felled by a gunshot to his upper right arm. His other awards and decorations are the Purple Heart, the Good Conduct Medal, the American Defense Service Ribbon, the European/African/Middle Eastern Theater Ribbon with three Battle Stars, one Overseas Service Bar, one Service Stripe, and the Combat Infantryman's Badge.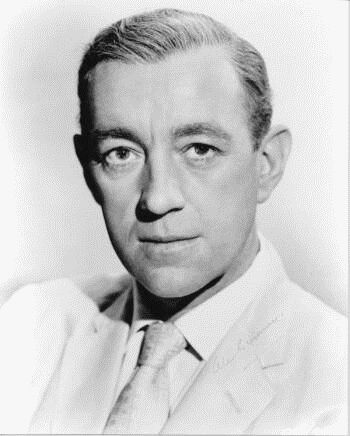 Alec Guinness (Star Wars) operated a British Royal Navy landing craft, during the Invasion of Europe, Normandy, France, on D-Day, June 6, 1944.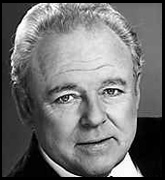 Carroll O'Connor served honorably in the Merchant Marines during World War II.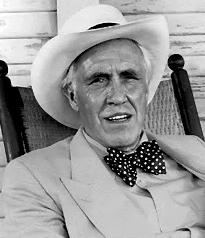 Jason Robards, Jr.: US Navy. He was a radioman on duty at Pearl Harbor during the Japanese attack. He wrote about his experiences in "A Hell of a War".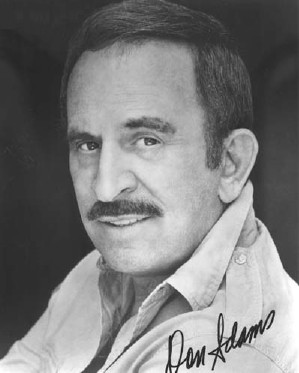 Don Adams honorably served in the U.S. Marine Corps. He contracted malaria on Guadalcanal.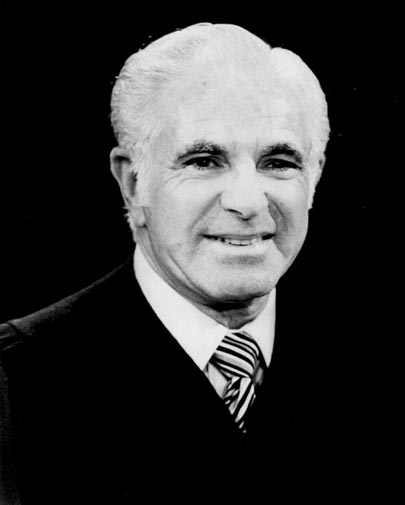 Joseph Wapner (The People's Court) was saved from a sniper's bullet when it lodged in a can of tuna he was carrying while an Army officer in the Pacific.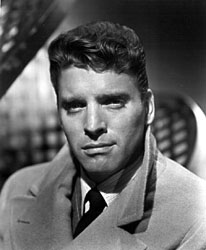 Burt Lancaster served honorably in the U.S. Army during World War II.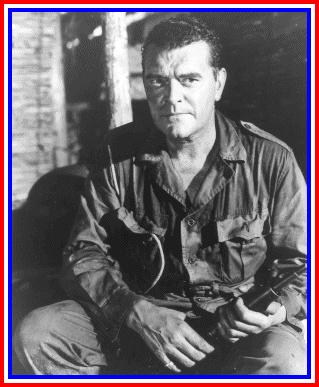 Jack Hawkins volunteered to serve in the Royal Welsh Fusiliers. He spent most of his military career arranging entertainment for the British forces in India.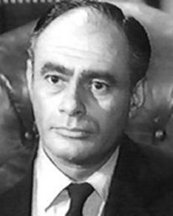 Martin Balsam - Served his county honorably during WWII in the U.S. Army Air Force.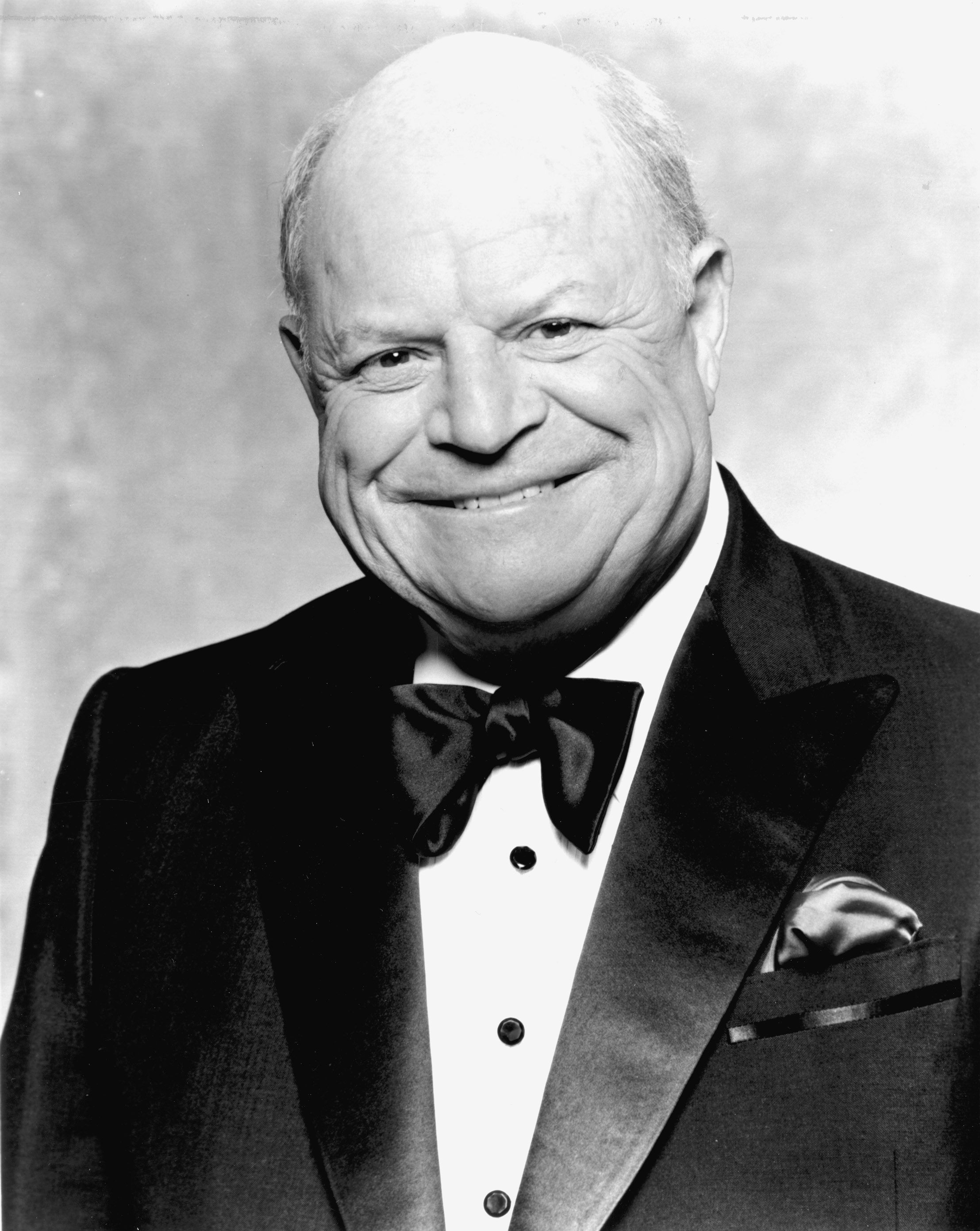 Don Rickles - US Navy. Destroyer duty. He has said of one deployment, "It was so hot and humid, the crew rotted."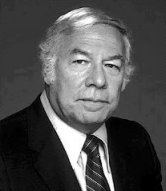 George Kennedy enlisted in the U.S. Army during World War II and went on to serve 16 years, both in combat and, in his later years, as an Armed Forces Radio and Television officer.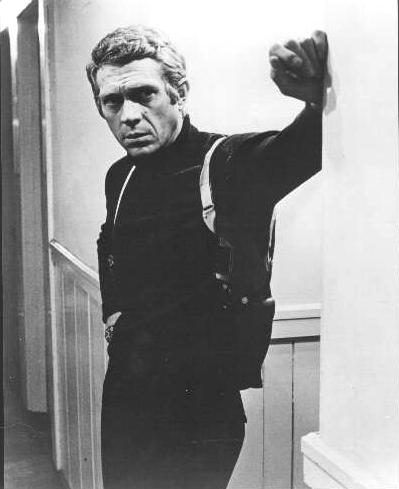 Steve McQueen served honorably during World War II in the U.S. Marine Corps.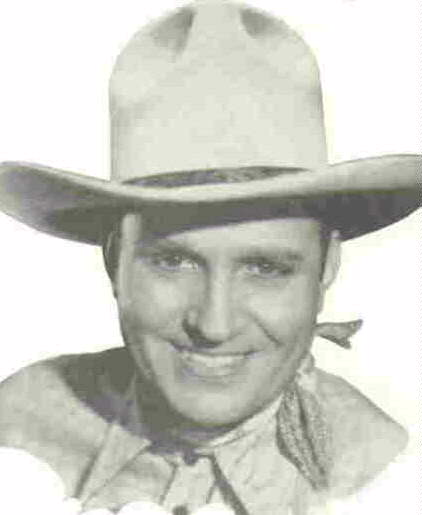 Gene Autry honorably served as a Flight Officer for the Air Transport Command from 1942 to 1946.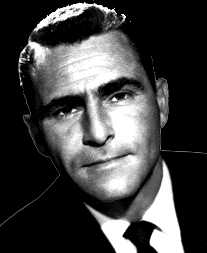 Rod Serling served honorably during World War II as a paratrooper in the U.S. Army.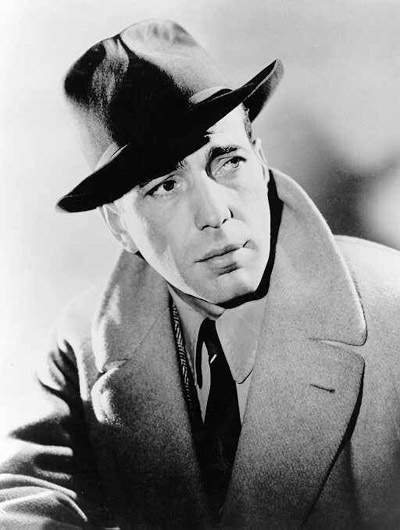 Humphrey Bogart served in the U.S. Navy during World War I and was wounded. He tried to enlist in WWII but was turned down because of his age.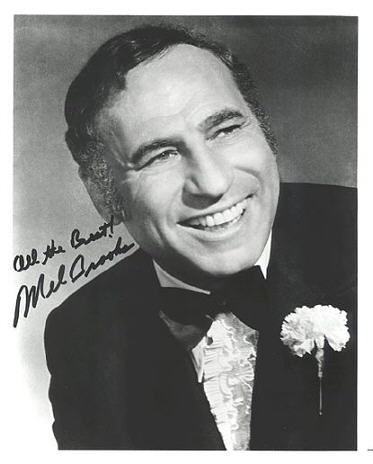 Mel Brooks (Melvin Kaminsky) joined army in WWII and became a combat engineer. He cleared German mines after the Battle of the Bulge. He organized shows for the US troops, and when the German army began transmitting propaganda over loudspeakers Brooks is said to have replied with a version of Al Jolson's 'Toot-toot-tootsie'.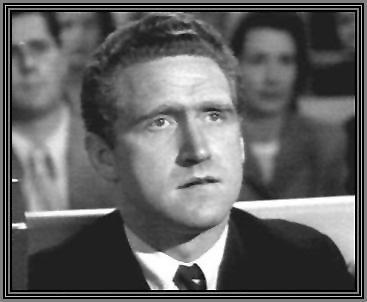 James Whitmore served honorably in the U.S. Marine Corps. as an officer. WWII interrupted his pre-law studies at Yale. He received his degree while at boot camp.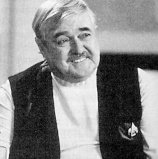 James Doohan ("Scotty" on Star Trek), U.S. Army, landed on Normandy beach during the D-Day Invasion of Europe, June 6, 1944.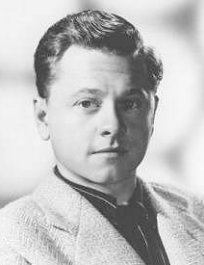 Mickey Rooney served honorably in the U.S. Army during World War II.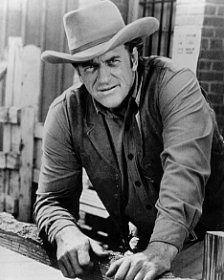 James Arness fought in the battle at Anzio, Italy during World War II where he was badly wounded by machine gun fire received to his right leg. He received a Purple Heart and the Bronze Star.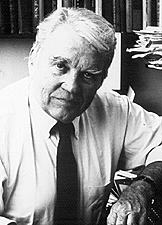 Andy Rooney - Sergeant, US Army. Early in the war, he served with an artillery regiment assigned to England. He joined Stars And Stripes in London. In 1943, Rooney is among first correspondents allowed aboard B-17 bombers attacking Germany. He wrote of his war experiences in the book "My War."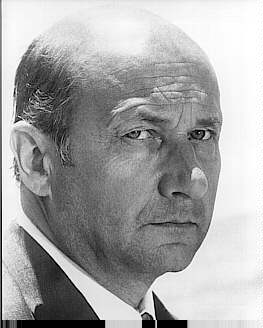 Donald Pleasance (The Great Escape) was a Royal Air Force pilot who was shot down, held prisoner and tortured by the Germans.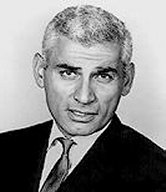 Jeff Chandler served honorably in the U.S. Army during World War II.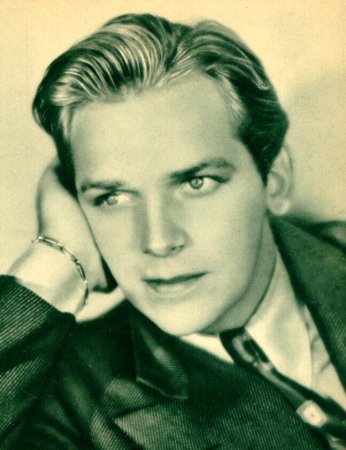 Douglas Fairbanks, Jr. joined the naval reserves before the war. During the war, he served on the Battleship Massachuesetts and was a Commando raider sent on several land attack missions. He retired from the reserves, years later, as a full Captain.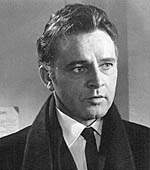 Richard Burton served honorably in the Royal Navy during World War II.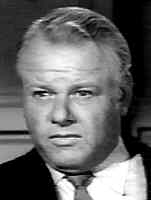 Alan Hale (Captain on Gilligan's Island) was in the US Coast Guard during WWII.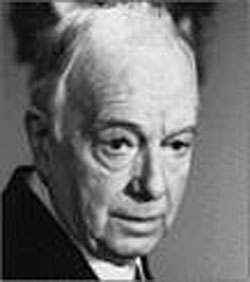 Maurice Evans honorably served in a Special Entertainment Unit that toured the South Pacific.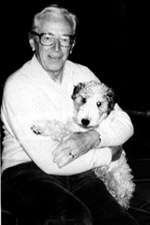 Charles Schultz (cartoonist) - Staff Sergeant in the U.S. Army and leader of a machine gun squad.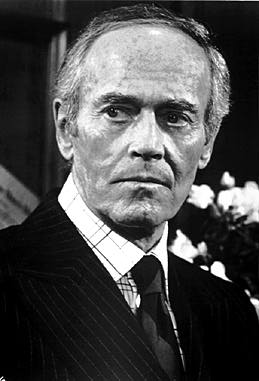 Henry Fonda served honorably in the U.S. Navy and received the Bronze Star for Valor.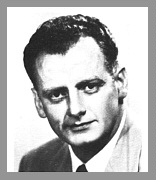 Art Carney: US Army. Carney went to Normandy in July of 1944 as a replacement to the 28th Division in position around St. Lô. He was part of a 30 calibre machine gun squad. On 15 August 1944 he had just taken up his position and was hit in the right leg by mortar shrapnel. After receiving field treatment, he was sent back to Britain and then the US.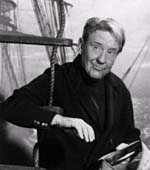 Burgess Meredith - Served honorably in the U.S. Army Air Corps during World War II.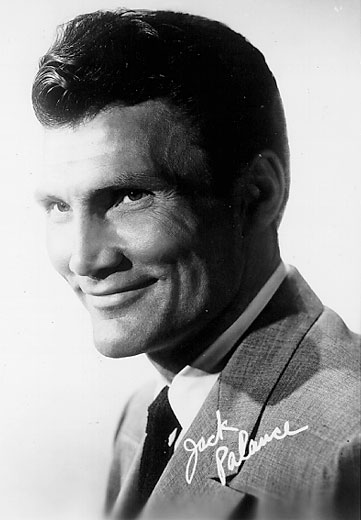 Jack Palance was in the U.S. Army Air Corps. 455th bomb group. He required facial reconstruction from terrible injuries received in 1943 when his B-17 crash landed in Britain.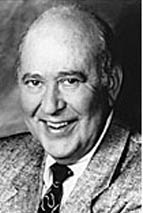 Carl Reiner entered the U.S. Army in 1942 and trained as a radio operator. He later studied French on assignment at Georgetown University to become an interpreter, but became a teletype operator in the Signal Corps where, on the way to Iwo Jima from Hawaii, was assigned to Maurice Evans' Special Entertainment Unit. For 18 months, he toured the South Pacific as a comedian in GI reviews.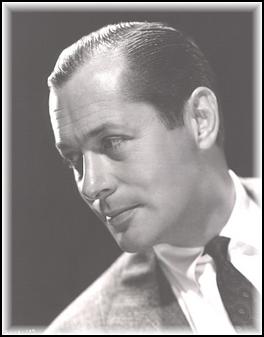 Robert Montgomery served honorably in the U.S. Navy during World War II.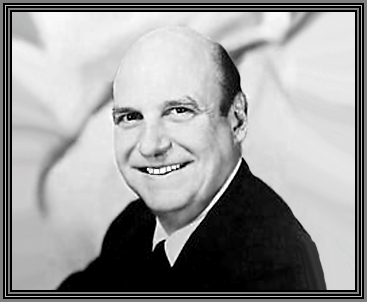 Jackie Coogan: (Adams Family tv show) US Army Air Corps. glider pilot Flight Officer. Volunteered for hazardous duty with the 1st Air Commando Group. In Dec. 1943, the unit was sent to India where, by using CG-4A gliders, it airlifted crack British troops under Gen. Wingate during the night aerial invasion of Burma (Mar. 5, 1944), landing them in a small jungle clearing 100 miles behind Japanese lines.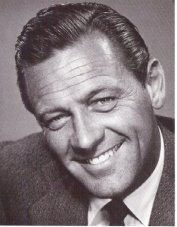 William Holden served honorably in a U.S. Army's special services unit and held the rank of lieutenant during World War II.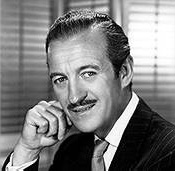 David Niven was a Sandhurst graduate and held the rank of Lt. Colonel, commanding British Commandos during the Invasion of Europe, D-Day, Normandy, June 6, 1944.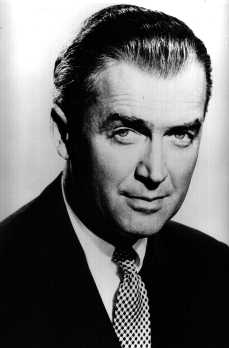 James Stewart entered the Air Force as a private, working his way to the rank of Colonel. During WWII, Stewart served as a bomber pilot leading over 20 missions over Germany, and taking part in hundreds of air strikes. Stewart earned the Air Medal, Distinguished Flying Cross, France's Croix de Guerre, and 7 Battle Stars. In peacetime, Stewart continued to be active as an Air Force reservist, reaching the rank of Brigadier General before retiring in the late 1950s.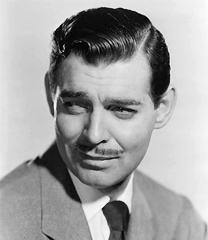 Clark Gable (a major movie star when war began), enlisted as a private in the Army Air Force, attended Officer Candidate School and graduated as a second lieutenant. He went to aerial gunnery school and flew operational missions over Europe in B-17s with the 351st Bomb Group at Polebrook, England. Gable was 42 years old when he volunteered for air combat in the European war. His military history was impressive; William Clark Gable a brave man.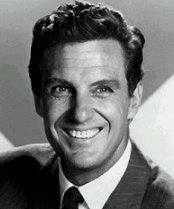 Robert Stack - US Navy. Because of his expertise as an Olympic champion skeet shooter, he was assigned to teach anti-aircraft gunnery.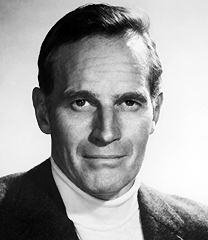 Charlton Heston served honorably with the U.S. Army Air Corps. during World War II.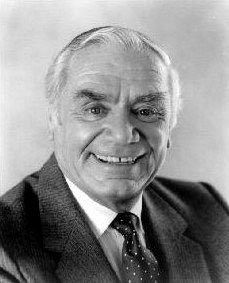 Ernest Borgnine was a U. S. Navy Gunners Mate 1935-1945.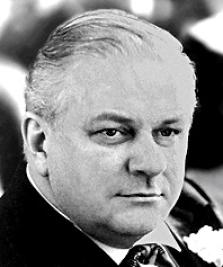 Charles Durning - US Army. Durning landed at Omaha Beach, June 6, 1944, in the D-Day invasion. He survived the landing, but was wounded in an ambush during the Battle of the Bulge. He was captured, escaped, and narrowly missed assassination at the Malmedy Massacre. He won three Purple Hearts and the Silver Star.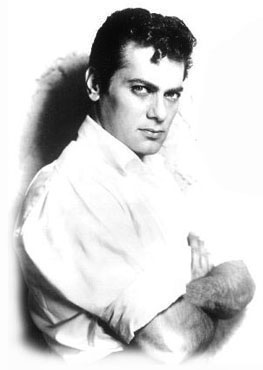 Tony Curtis: Joined the US Navy at age 17. In Tokyo Bay, he watched the surrender ceremonies from the Signal Bridge of the USS Proteus.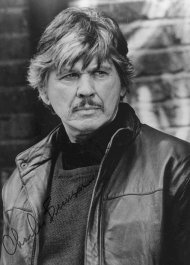 Charles Bronson was a tail gunner in the Army Air Corps, more specifically on B-29s in the 20th Air Force out of Guam, Tinian, and Saipan.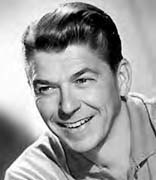 Ronald Reagan: Captain, US Army Air Corps. Because of a severe hearing loss, he was not allowed any flying duties. However, he appeared in training films. Prior to the war, he was a cavalry officer in the Nebraska National Guard.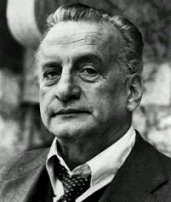 George C. Scott was a decorated U.S. Marine.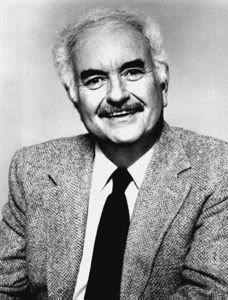 Bob Keeshan

(Captain Kangaroo and Clarabell the Clown) volunteered and served honorably in the U.S. Marines when he was 17 years old during World War II.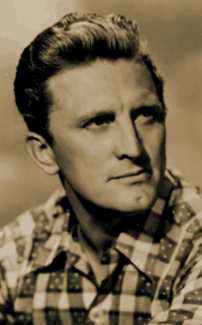 Kirk Douglas interrupted his budding stage career to enlist in the US Navy where he served as a communications officer in anti-submarine warfare.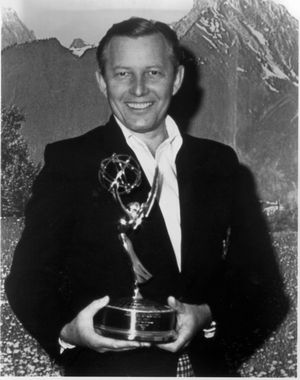 Jan Merlin (Roger Manning, Space Cadet!) enlisted in the U.S. Navy in April, 1942 and honorably served as a destroyer torpedoman until April, 1946.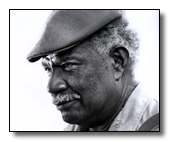 Ossie Davis served honorably in the U.S. Army during World War II.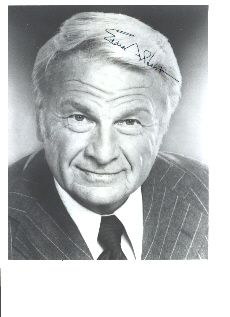 Eddie Albert aka Edward Albert Heimberger (Green Acres tv). He served in the U.S. Navy during WWII and was an active participant in the battle of Tarawa (November 1943), one of the bloodiest battles of World War II, and U.S. Marines Corps history. He was awarded a Bronze Star for his heroic action.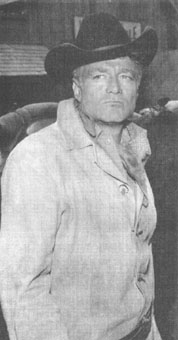 Brian Keith served as a U.S. Marine rear gunner in several actions against the Japanese on Rabal in the Pacific.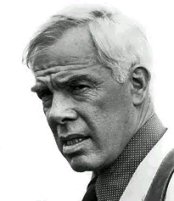 Lee Marvin was a U.S. Marine and was awarded a purple heart for his service and wounds while in combat fighting Japanese on Saipan in 1944, during the Marianas campaign. He is buried in Arlington National Cemetery, Virginia, with honors by a greatful country.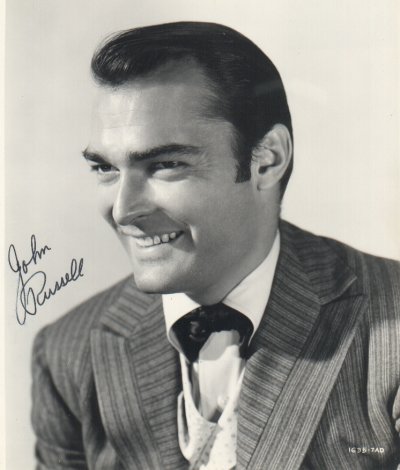 John Russell: In 1942, he enlisted in the Marine Corps where he received a battlefield commission and was wounded and highly decorated for valor at Guadalcanal.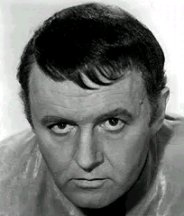 Rod Steiger - Torpedoman, U.S. Navy. Falsified his age to enlist at 16.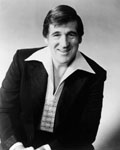 Shecky Greene served honorably in the U.S. Navy during World War II.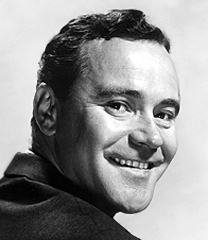 Jack Lemmon served honorably in the U.S. Navy Reserve from 1945 to 1946.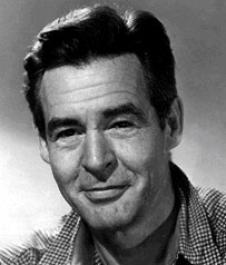 Robert Ryan was a U. S. Marine who served with the O. S. S. in Yugoslavia.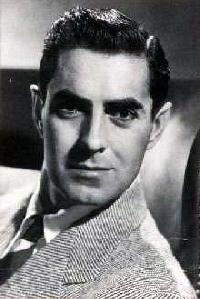 Tyrone Power (an established movie star when Pearl Harbor was bombed) joined the U.S. Marines, was a pilot flying supplies into, and wounded Marines out of, Iwo Jima and Okinawa.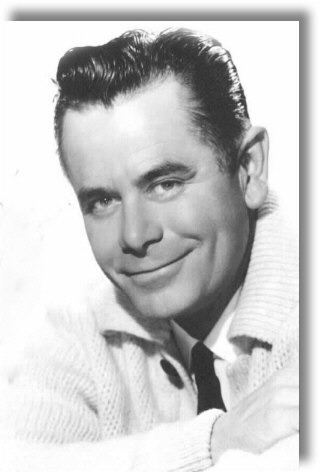 Glenn Ford: US Navy. In addition to his WWII service, he served in the reserves during the Korean War and the Viet Nam War. He retired as a Captain in the US Naval Reserve.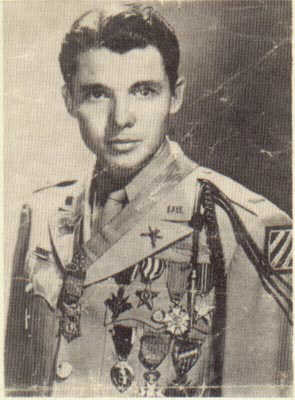 Audie Murphy, (little 5'5" tall, 110 pound guy from Texas who played cowboy parts) was the Most Decorated serviceman of WWII, earning The Medal of Honor, Distinguished Service Cross, 2 Silver Star Medals, Legion of Merit, 2 Bronze Star Medals with "V", 2 Purple Hearts, U.S. Army Outstanding Civilian Service Medal, Good Conduct Medal, 2 Distinguished Unit Emblems, American Campaign Medal, European-African-Middle Eastern Campaign Medal with One Silver Star, Four Bronze Service Stars (representing nine campaigns) and one Bronze Arrowhead (representing assault landing at Sicily and Southern France) World War II Victory Medal Army of Occupation Medal with Germany Clasp, Armed Forces Reserve Medal, Combat Infantry Badge, Marksman Badge with Rifle Bar, Expert Badge with Bayonet Bar, French Fourragere in Colors of the Croix de Guerre, French Legion of Honor, Grade of Chevalier, French Croix de Guerre With Silver Star, French Croix de Guerre with Palm, Medal of Liberated France, and the Belgian Croix de Guerre 1940 Palm.